Nature is at the center of his art. Through his installations, Nils-Udo  glorifies  Nature in collecting, shaping elements in the landscapes. Thus are born sober and magical works. When performing an installation, Nature becomes his workshop.
An installation to Hirtzenstein : The Moss
Especially for the exhibition, Nils-Udo realized an installation in Hirtzenstein, in the forest near the village of Wattwiller. This forest is an important place for memories. During the First World War, a lot of fights were located in the woods. Nils-Udo works manually, composing forms, assembling colors, materials, reveling the aesthetic qualities of every element.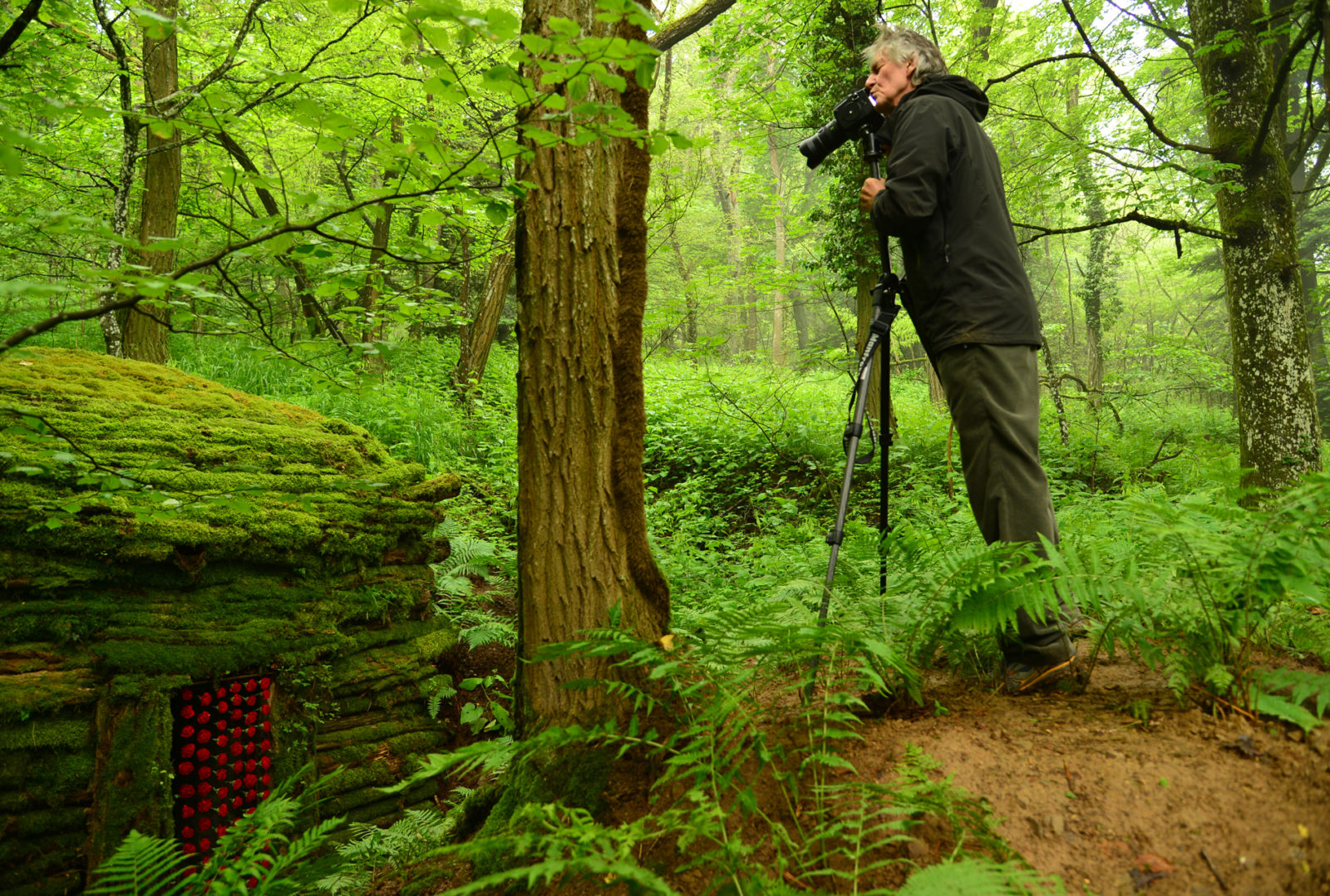 Photographs and paintings
The art of Nils-Udo is ephemeral. But he captures his installation with his camera. His photographs immortalize the installation, the choice of colors, the light. Nils-Udo made paintings since the sixty's before to work in Nature. He paints of a realistic manner the Nature which is at the center of his work. 
the 4 elements
Photographs, paintings and video are the testimonial of his trips all around the world.  Celebrating the Nature as he does, Nils-Udo questions the sense of what we perceive. His works knows a vast and legitimate international brilliance today. They built themselves over time, in a patient quest. Through his installations, his photos and his paintings, Nils-Udo is completely in agreement with the water, the air, the earth and the fire. He is in his element: the Nature
Curators : Auguste Vonville and NILS-UDO